Cloud-Based
Veda CMS is cloud-based, hosted in the world's best cloud platform, so we boast an unbeatable uptime of 100%. Veda can be accessed from anywhere and any device securely given you have access credentials.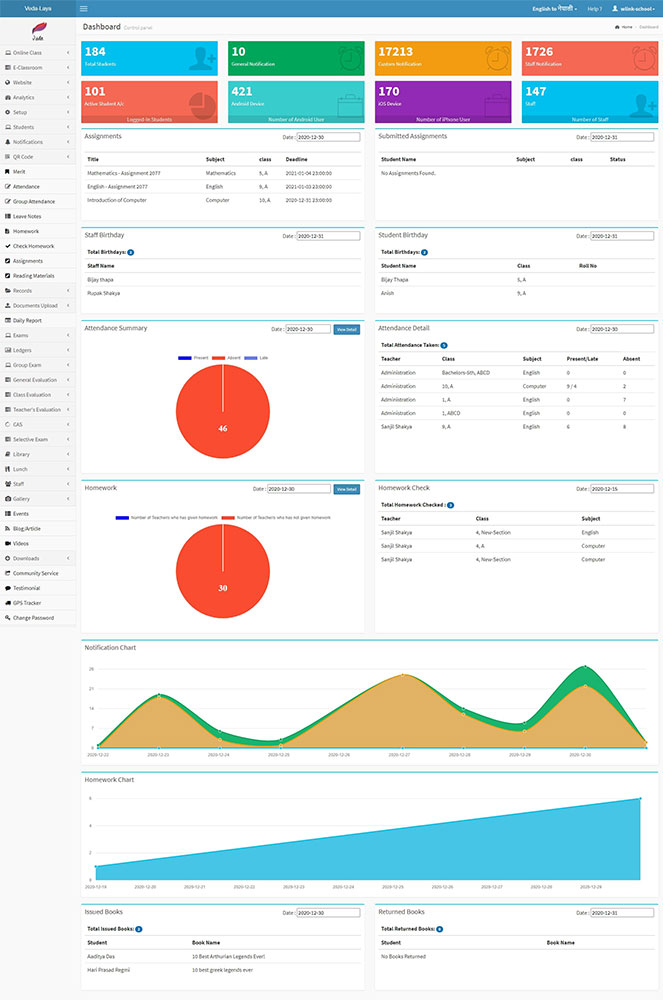 Access Control & Security
Granular user access level and security
User-level security defines privileges and features at granular details for every user, enabling access to only the relevant information and data and making sure no one has unauthorized access to any data.
Intuitive UI
Designed for ease of access
Our intuitive dashboard affords end-users with an easy learning curve. The user-centric design makes our school management system easy and intuitive. Features are grouped together to help users find features easily.
Reports and Analysis
Graphical report and analysis
Analysis transforms data and information into insights. Reporting helps schools to monitor their data regularly. Our graphical reporting and analysis help raise questions about the business from its end users and make it easier to find the data hidden.
Accessibility
Accessible from any device and anywhere
Veda is accessible from any device, without any hurdle, given the user has required user access and credentials. Veda Web CMS helps users access the data via Computer, and Veda Guru App helps teachers and school staff access information via Mobile phones.
Unify data
Centralized data system to unify data
Our centralized database system helps make data management easier by unifying data to find hidden relations and information using the system. This ensures integrity is maximized, and data redundancy is minimized.
Veda Guru
Access Veda CMS on the go with the Veda guru app on mobile